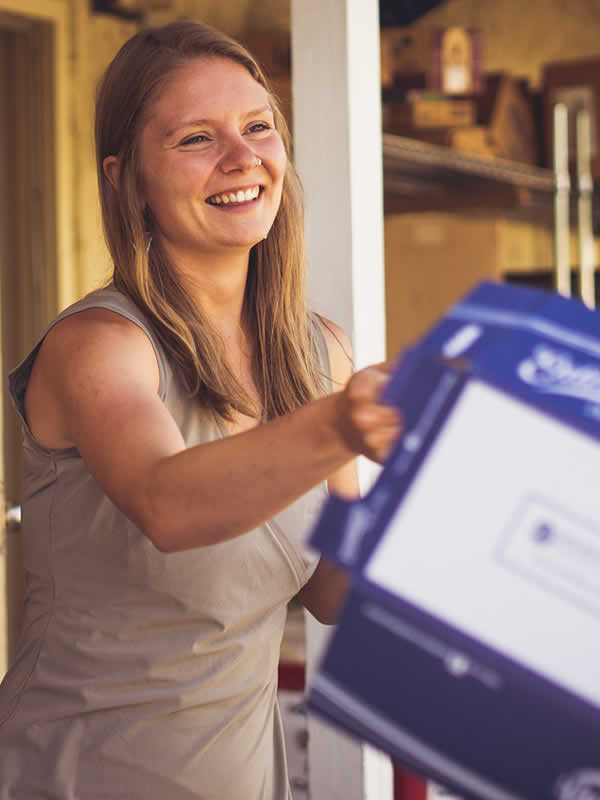 We gladly accept non-perishable and perishable food.
Donations are needed!
Donations of all sorts, including food, monetary donations, and volunteer time are gladly accepted.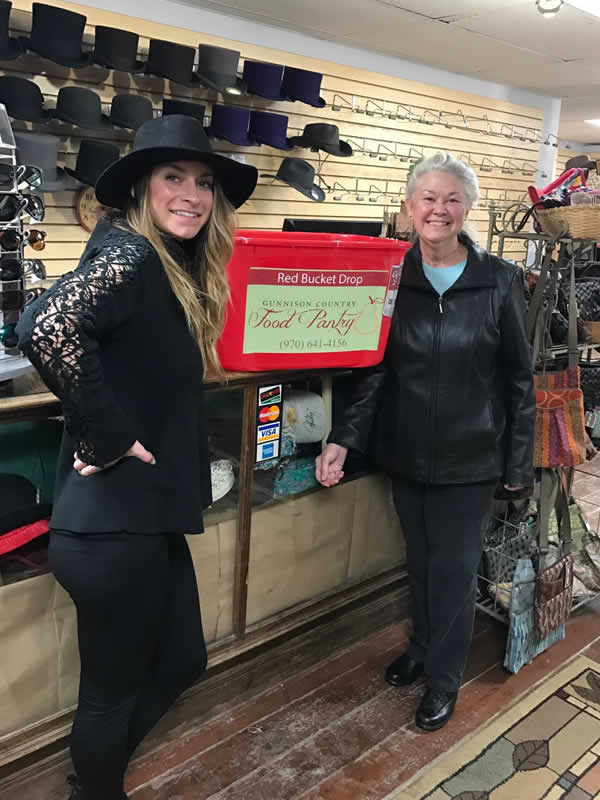 Red Bucket Drop Program
The Red Bucket Drop allows you to drop non-perishable food items at 25 convenient locations around the community. Two popular Red Buckets are located at City Market by the customer service desk and at Safeway by the front door.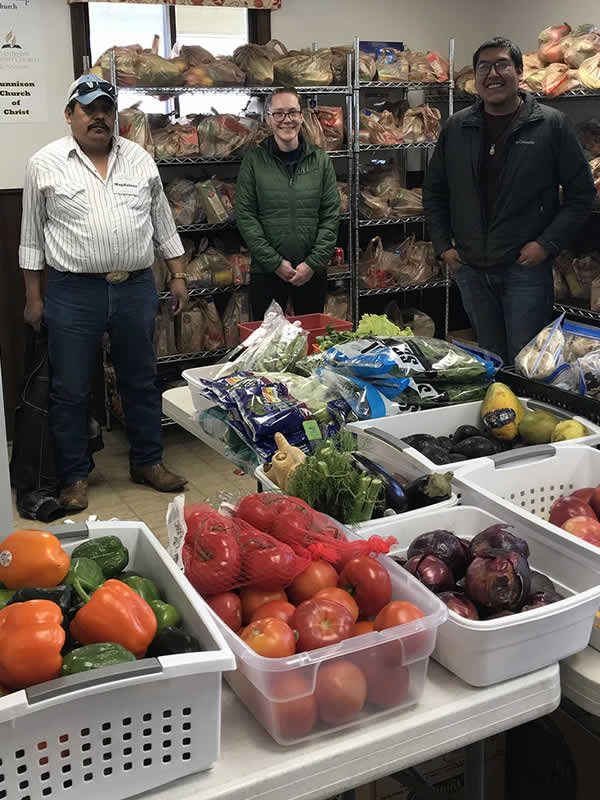 Food Pantry Drop Off
Non-perishable and perishable food can be dropped off at Gunnison Country Food Pantry (GCFP) on Mondays, 1 to 4 pm, or Wednesdays, from 1 to 7 pm; excluding holidays.  Or, by calling (970) 641-4156.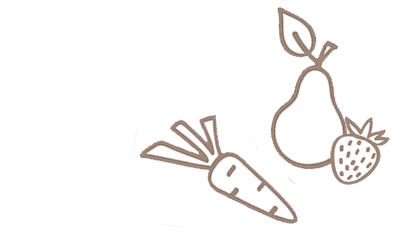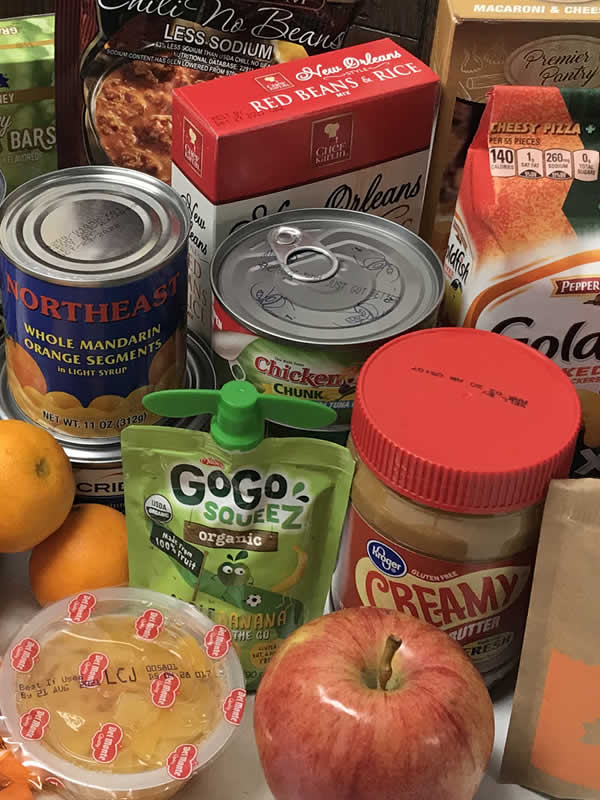 Always Needed Items
Food items which are always needed are:                                                            
dried pasta and spaghetti
peanut butter
jam and jelly
cereal
oatmeal, instant or regular
variety of canned beans
canned corn, tomatoes and vegetables
canned chicken or tomato soup
canned tuna
canned chili
Sponsor a Canned Food Drive!
You can help by conducting a canned food drive at your place of business, in your neighborhood, class, or with your team, or special event.  Contact us and we can help by providing you with a Red Bucket.
Other Donations

We accept monetary donations which are very important to Food Pantry operations.  Monetary donations give us the flexibility to purchase depleted food staples at substantially less cost.
You can donate securely online, or take your donations directly to Gunnison Savings and Loan and let them know that it is for Gunnison Country Food Pantry.