Frequently Asked Questions
We often receive the questions listed below about the Gunnison Country Food Pantry.
"Anyone who needs food is welcome!" 
Questions and Answers
Q: How do I qualify for the Pantry's assistance?
A: A short app and a quick chat help assess your situation so the Pantry can best help at your point of need.
Q: My friend or neighbor needs assistance but is unable to come to the Food Pantry. Can we pick up food on their behalf?
A: Of course. We wil ask for the person's name and address, then you may take food to them.
Q: Do you provide food for individuals with restricted diets?
A: Yes, we can help if you have a food allergy or otherwise restricted diet. The Pantry shares what it receives, so we will try to accommodate your need.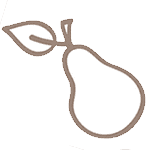 Q: Do you deliver food?
A: Yes, we can deliver food to you if you have trouble leaving your home because of illness or mobility problems.  Call (970) 641-4156 and arrange the delivery in advance.
Q: What if my friend or neighbor needs assistance but doesn't understand English?
A: We can help. Our application form is offered in Spanish.  On Wednesdays from 4p-7p, Spanish and Cora speaking volunteers help those facing hunger at the Pantry.