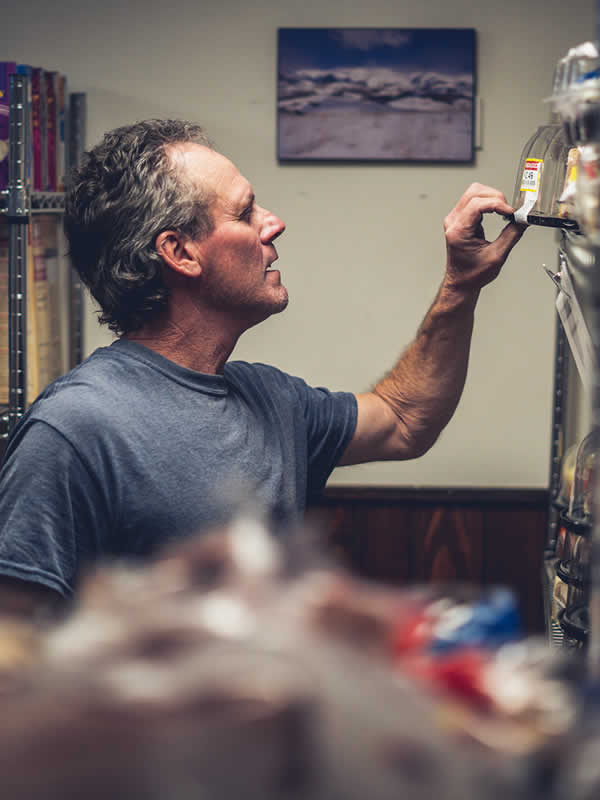 The roots of GCFP date back to 1962. Since 2006 we have worked to alleviate food insecurity in the Gunnison Valley.
Hunger is a dirty word at Gunnison Country Food Pantry.
Since 2006 we have worked to alleviate food insecurity in the Gunnison Valley.  Our mission is to serve those in need by providing food assistance in a kind, confidential, and supportive environment.
The roots of GCFP date back to 1962. When food stamps were first introduced, Human Services recognized that people couldn't wait for approval of their applications; hunger has no patience!
As a result, the first community-driven food pantry was initiated. For many years, the Food Pantry was run under the auspices of Anne Steinbeck.
By 2006, the Department of Health and Human Services was no longer able to meet the growing demand; thus Ruthie and Carl Long answered a community call and stepped forward to found GCFP as a 501c3 non-profit organization. This need for food has continued throughout the decades with the Food Pantry serving as the go-to resource for people seeking short-term and emergency food assistance.
In 2012, Ruthie and Carl Long, after almost seven years of managing GCFP and giving out over 9,651 boxes of food on a "volunteer" basis wanted to retire.  So, Jeanette Klepinger volunteered to step in and continue the service to the Gunnison community. In 2015, Katie Dix took over Pantry operations from Jeanette, serving as the Board President for a four-year term, and growing the Pantry to what it is today; an organization run with nearly 55 volunteers where dignity and nutrition are priorities for all Pantry recipients. In January 2018, the Pantry welcomed their first paid Executive Director, Cassidy Tawse-Garcia. In 2020, Katie Dix returned to the helm as Executive Director.
Over a span of 55 years, the Food Pantry has morphed from an obscure room in the basement of the County Courthouse to a small, inviting storefront in a discreet location in Gunnison. A hanging flower basket and a small garden plot welcome visitors in the summer and an American flag flies outside our entrance year-round.
GCFP serves the community in four key ways: weekly distribution days, Emergency Food Box locations countywide, a program serving adult community members age 60+,  and the Food for Children Program, providing classroom snacks and "Gunni-Packs"; kid-friendly meals for children experiencing food insecurity.
Over the years, the Pantry has grown with the needs of our community by meeting increasing demand, shifting to a "Choice Pantry" model, committing to providing fresh fruits and vegetables to every Pantry recipient, and welcoming anyone who walks through the door, whether asking for food or volunteering to help their neighbors facing hunger.