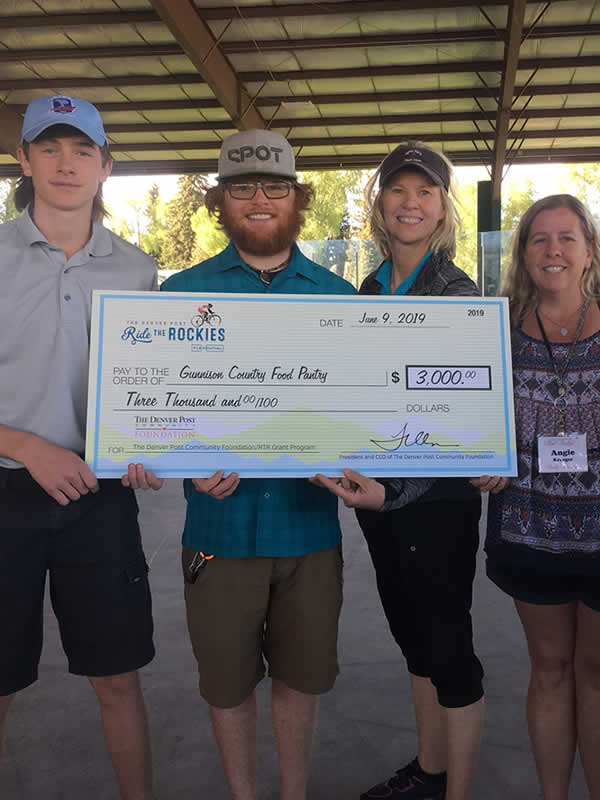 Donations are vital for the day-to-day operations at Gunnison Country Food Pantry.
"We are proud to support this essential cause!" 
Donations are vital!
We accept cash donations, which can be deposited in our Gunnison Savings and Loan account, secure online deposits, as well as donations of food items, which can be brought to the Food Pantry or left in our red buckets around town.
We offer three ways to donate: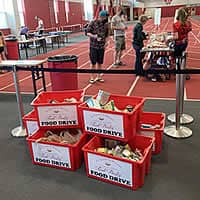 Non-perishable and perishable food donations are accepted at Gunnison Country Food Pantry or in one of our many convenient Red Bucket Drops around the community. Please read more to see a list of our most needed food items. Read more…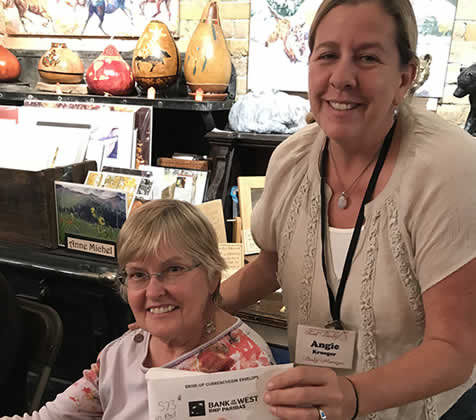 Click here to give to the Gunnison Country Food Pantry in honor of or in memory of someone special.  Celebrate any occasion by helping provide food assistance to those facing hunger in a kind, confidential, and supportive environment.
Curious about how the Food Pantry operates? Educate yourself, your class, or your club! We offer free tours of the Pantry, as well as educational discussions about food insecurity in our community and county. Please contact Gunnison Country Food Pantry to schedule a tour or talk.