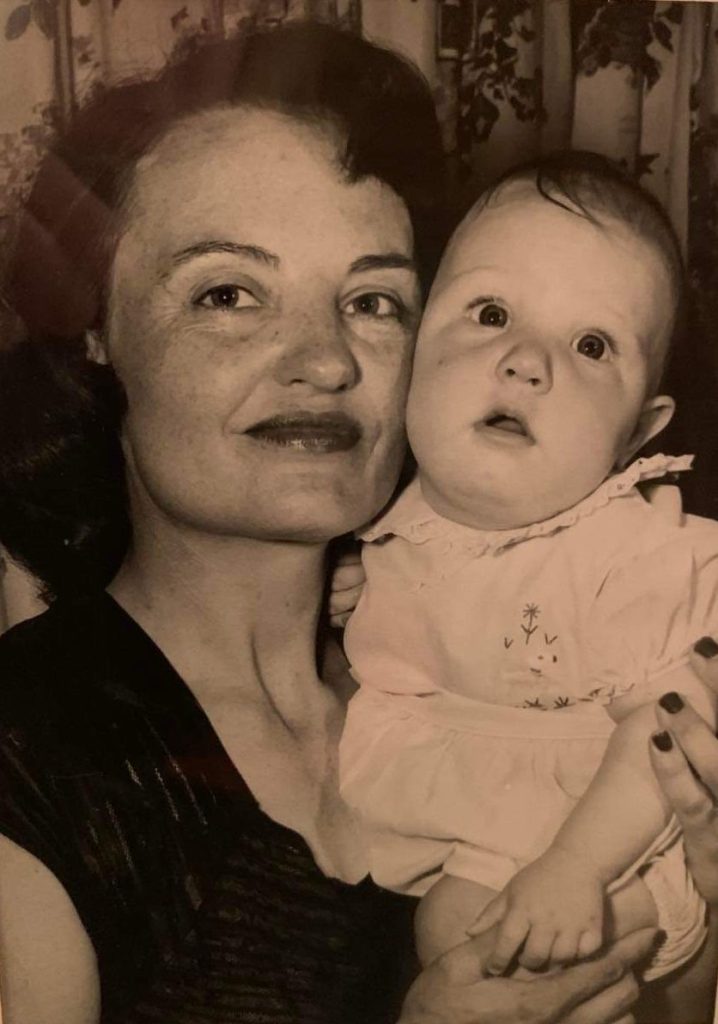 Celebrate someone special by making a gift to GCFP in their name.
"I donate in honor of my grandmother. She helped bring us up and taught us the importance of prayer and serving others. Love you, Grandma." 
Make a Tribute Donation to GCFP
Give to the Gunnison Country Food Pantry in honor of or in memory of someone special. When you make a tribute donation, we will mail them an attractive card announcing your gift. Celebrate any occasion by helping provide food assistance to those facing hunger in a kind, confidential, and supportive environment.

Choose the amount that you would like to donate and fill in the mailing information and a personal message for your tribute card in the fields below. This is a secure donation via Bloomerang.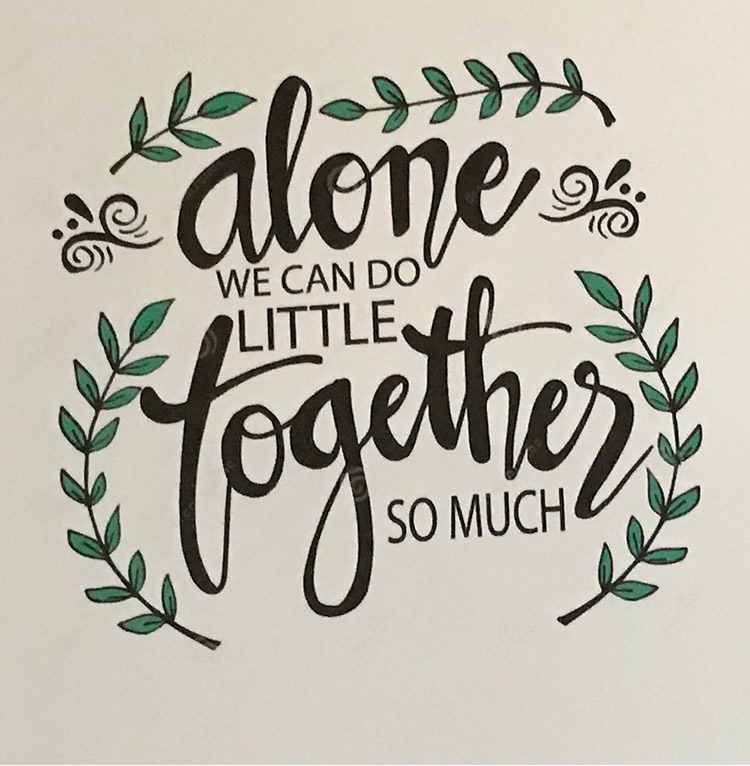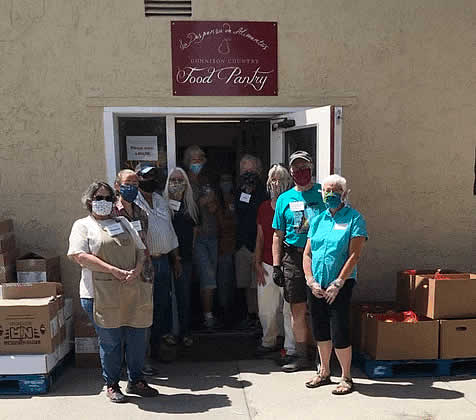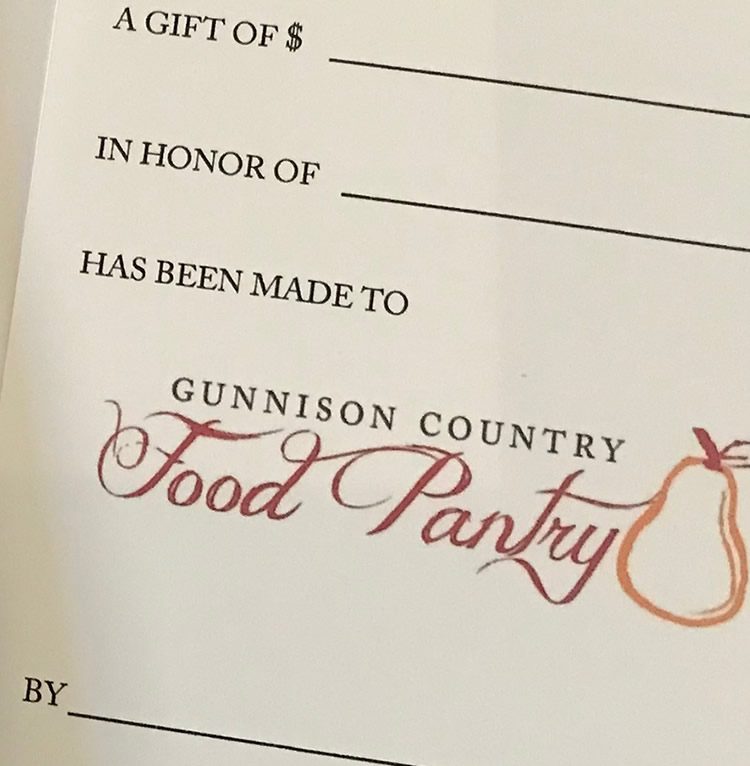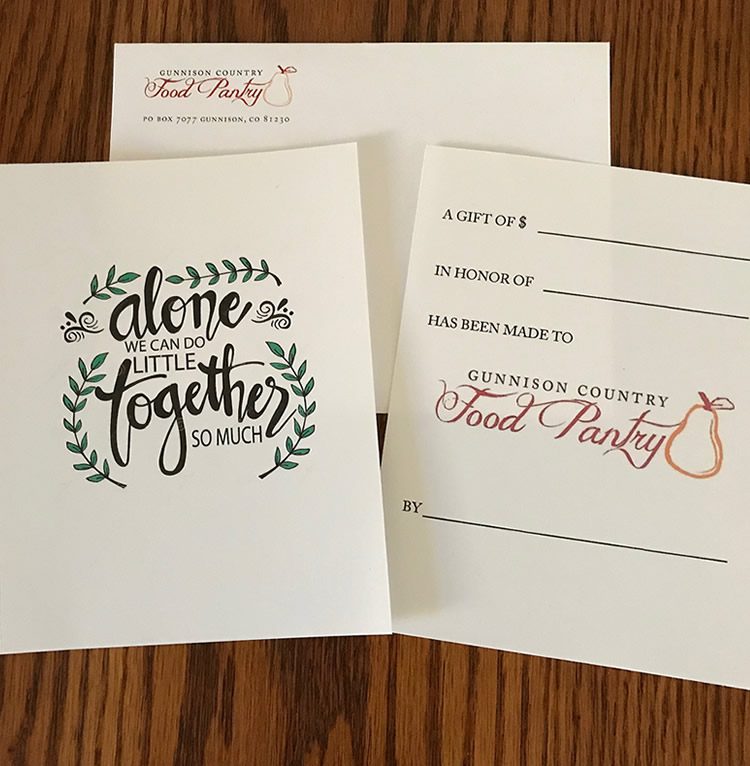 Donors, you make a difference. Thank you.